Employers are obliged by law to employ persons with Fire Safety training. (Law No. 1996. XXXI. Paragraph 19. (3)). Our company gladly helps with complying to the regulations.
Fire Safety Consultancy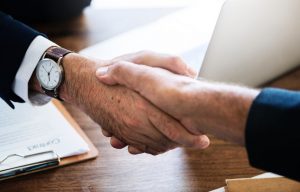 We help you with completing Fire Safety Inspections, Reviews and we provide professional representation in case of pre-announced inspections by authorities. We help you by providing professional representation when it comes to communication with competent authorities.
Fire Safety Policy
Does your company have a Fire Safety Policy? Are you certain, that you do not need a Fire Safety Policy? Let's see, who has to make a Fire Safety Policy.
"Legal persons MUST make a Fire Safety Policy for natural persons pursuing economic activities, if
a) they employ more than five persons, including family members,
b) the area of the rented building part or building operated by them has a room with the maximum capacity of over 50 people, or
c) they operate an accommodation establishment."
Law No. 1996. XXXI. Paragraph 19. (1)
If, based on the above information, your company is obliged to make a Fire Safety Policy, then contact us so we can help you with the documentation.
Fire Emergency Plan
The integral part of the Fire Safety Policy is the Fire Emergency Plan, which needs to be made in case of any of the following:
"As part of the Fire Safety Policy, the person required to make a Policy is also required to make a Fire Emergency Plan for the
a) building or building part operated or rented by them, if
aa) it is used for accommodation, treatment, education or providing medical care for persons with limited mobility, or
ab) it serves as an educational establishment, the maximum capacity of which is over 50 people, or
ac) it has a room, which serves as a gathering place, or there can be more than 300 people in the building or building part at the same time, or
ad) it has a room, which is used as an accommodation establishment with more than 20 places,
b) building, building part, or open area operated or rented by them, if
ba) it serves as a place of entertainment with music, the maximum capacity of which is over 50 persons, or
bb) it serves as a place for manufacturing, processing or storing more than 1000 kg or 1000 litres of explosive material (excluding the fuel stored in technological tanks connected to measuring devices at filling stations), and the material is present in explosive state."
30/1996. MI d. 4.§ (1) paragraph
If your company, judging by the above information, is required to make a Fire Emergency Plan, then contact us so we can help with the documentation. Of course, the Fire Emergency Plan also needs to be trained, so in a real-life scenario everybody would behave properly and the relevant persons would know what to do. This is why we also help with the preparation and implementation of Fire Drills upon request.
Training
Holding and composing the thematics of the Fire Safety trainings are tasks which are known by companies, but they tend to treat them casually or to forget them. We help you with preparing the thematics of the training and with holding and documenting the introductory and annual theoretical trainings of new employees.
Scheduled Reviews, Measurements
Maintenance of Fire Extinguishers
The operator of the Fire Extinguishers is obliged to complete the Operational Inspections every 3 months. In most cases, companies forget to complete these inspections because the contractors trusted with the maintenance of Fire Extinguishers only complete the maintenance, not the Operational Inspections. If you would like the maintenance and inspections of Fire Extinguishers be completed with sufficient certainty according to the regulations, then please contact our company.
The inspections of Fire Extinguishers need to be completed according to the followings, which we can also undertake:
Base Maintenance – annually,
Internal maintenance – every 5 and 15 years,
Full maintenance – every 10 years.
Inspection and Maintenance of Fire Hydrants
If you have a Fire Hydrant (underground or above ground Fire Hydrant, Wall Hydrant), then we complete the Operational Inspection every 6 months, the periodical reviews and maintenances (with flow measurements) annually, and the pressure test of the hoses every 5 years.
Periodical Fire Safety Review of low-voltage power electrical equipment
What we have experienced is that most companies complete the Shock Protection Reviews during the review of buildings, but the Periodical Fire Safety Review also needs to be completed every 3-6 years, which can only be done by a qualified inspector. Check your documents and if you cannot find the Fire Safety Compliance Review Report, contact us in confidence.
The detailed description about electrical reviews can be found here.
Fire Resisting Divisions
The Periodic Review and maintenance of Fire Resisting Divisions (e.g. doors) has to be done every six months, but many forget this. If you would like to get professional help with the reviews, contact us using our contact details.
Emergency Lighting
The Operational Inspection of Emergency Lighting (e.g. Escape Route Lighting) has to be done every month, but most people forget, that the Periodic Review and maintenance also need to be done annually. Our professional electricians are ready to help you with completing and documenting this annual periodic review and maintenance (replacements, repairs).